Customer Feedback & Stories
SEE WHAT OUR CUSTOMERS HAVE TO SAY
Businesses and privacy professionals trust Pridatect with their data protection. Here is how we helped our customers across Europe to comply with privacy regulations.
Growing companies need a partner who grows with them: In fact, Gorillas' slogan is "Faster than you". And sometimes that is actually the case. That is why we have to be careful that our compliance efforts and our efforts to establish, build and ensure data protection grow with the company and that we keep pace with the growth.
At Factorial, we continuously develop new functionalities and are constantly processing personal and sensible data, making data protection and GDPR compliance a fundamental part of our work. With Pridatect, as our external Data Protection Officer, we found the perfect partner who helps us with the implementation of a complete and successful data protection program.
With Pridatect as our partner for data protection, we feel we are in very good hands. In addition to the platform, we are particularly impressed by Pridatect's personal and human approach. We can approach our contact person with any questions and always get quick answers.
Pridatect helps us to always stay compliant with current data privacy legislation and implement the best practices to ensure data protection for our users.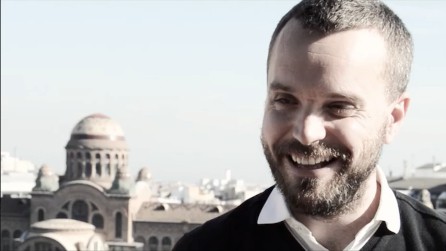 How Psious managed to become HIPAA (U.S. Health Insurance Portability and Accountability Act) compliant
I am working with DPOs and customers globally and have never seen such a useful platform as Pridatect. You should definitely try it out, then you will see for yourself.
As a DPO, Pridatect helps me to structure processes and documents. Above all, the visualization of data streams and the simple-to-edit available templates make my work easier.
Our technology monitors the health of the most vulnerable in our communities. As a result, we needed to be confident in our watertight GDPR compliance processes. Whilst starting the business, Pridatect provided us with an expert team who have been unwaveringly helpful. Working with Pridatect has taken much of the pressure off of the Co-Founders so we can focus on supporting vulnerable individuals. I am in no doubt that this has been the best money we have spent in setting-up our company.
Before working with Pridatect, we relied exclusively on an external consultant for data protection. Unfortunately, he was not able to provide us with sufficient support as our requirements grew due to requests from data subjects. Thanks to practical process automation of the Pridatect software, the topic is now much easier for us to handle. We were thus able to respond to inquiries from data protection authorities and resolve open data subject inquiries in a timely manner.
Discover how Pridatect can help you in taking control of your companies data protection
Do you have any questions? Get in touch with our sales team.
☏ +44 20 80 59 39 99 | Monday to Friday from 8:00 to 17:00 GMT