HealthTech Start-Up Psious
How Psious became HIPAA compliant and was able to expand its services to the United States
Our customer Psious is an innovative company from the HealthTech sector. Through the use of virtual reality applications, Psious supports healthcare professionals with an innovative therapy approach. We have asked Xavier and Tania from Psious to tell us about the data protection challenges they where facing when they decided to enter the American healthcare system.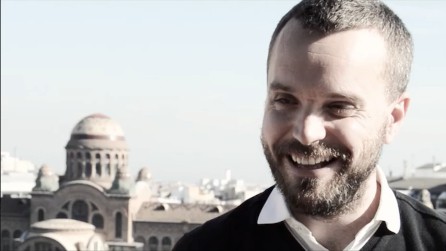 With Psious, we have developed a virtual reality solution for psychologists, therapists and healthcare professionals. As we operate in the healthcare sector, we process very sensitive data on a therapeutic, clinical, medical and personal level. For this reason, we had to solve various regulatory problems: We had in particular difficulties in understanding the complex data protection regulations of the American healthcare system. Thanks to the collaboration with Pridatect and the support of the Pridatect data protection experts, we have recently managed to meet the HIPAA compliance requirements and can now offer our services to customers in the USA.
Chief Operation Officer Psious
At Psious we deal with patients and customers worldwide. The USA is one of the most important regions for our business. In the United States, medical information from application users and patients is subject to its own privacy law, the HIPAA. We already know a lot about the GDPR from our work in Europe, but the HIPAA was a completely new challenge for us.
We have therefore asked Pridatect to support us and to carry out an analysis at the level of data protection for our patients as well as for therapists to determine whether we can also offer our services under the HIPAA. This was essential for us because many of our customers in the US market, such as for example Psychology Centers have asked us about this requirement.
With the help of the Pridatect team and the intuitive software, we do now not only meet European, but also US data protection standards.
Discover how Pridatect can help you in taking control of your companies data protection
Do you have any questions? Get in touch with our sales team.
☏ +1 929-380-2200 | Monday to Friday from 8:00 to 17:00 GMT