80% of the fines related to data protection are caused simply by a lack of knowledge of your employees. For this reason, training is the quickest, most practical and most economical way to avoid fines.
At Borneo, we make it easy for you with this course that we adapt to the individual needs of your company.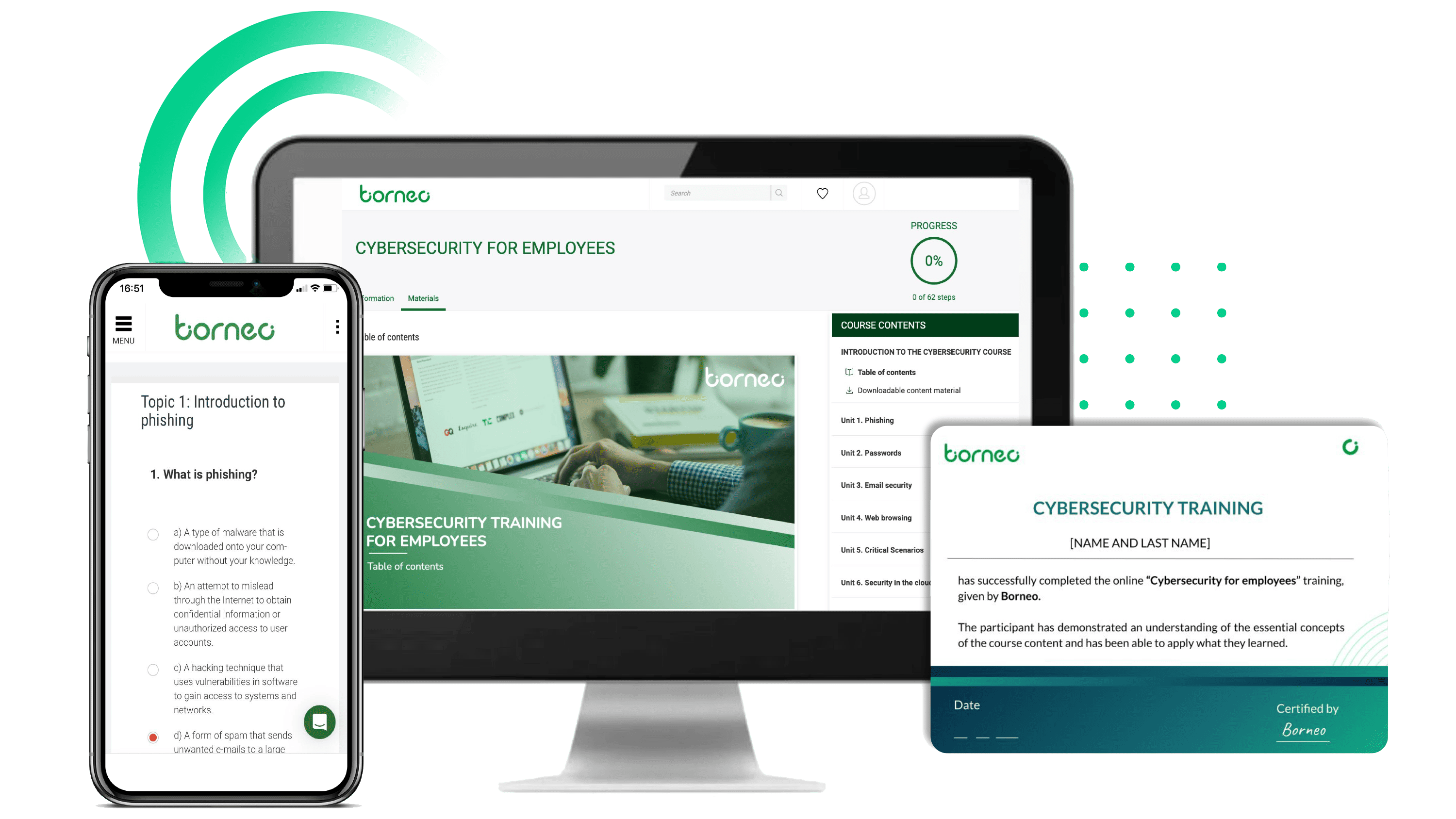 Course adapted to the needs of each department
Not all employees deal with the same data, so they should receive specialised training

We get to know the specific needs of your business
Depending on your industry and the type of data you process, your needs will differ from another company.

Easy access to our platform
Training is accessible 24 hours a day for 60 days from its activation for each student. Your employees can take it at any time.

Monitor employee progress
You will be able to see if your employees have pending courses or if they have already completed them
We provide you with all the tools necessary for data protection training
Discover how our training works
Provide a renowned guarantee that signifies the correct processing of data
Demonstrate to consumers that you're compliant with legislation and they can trust you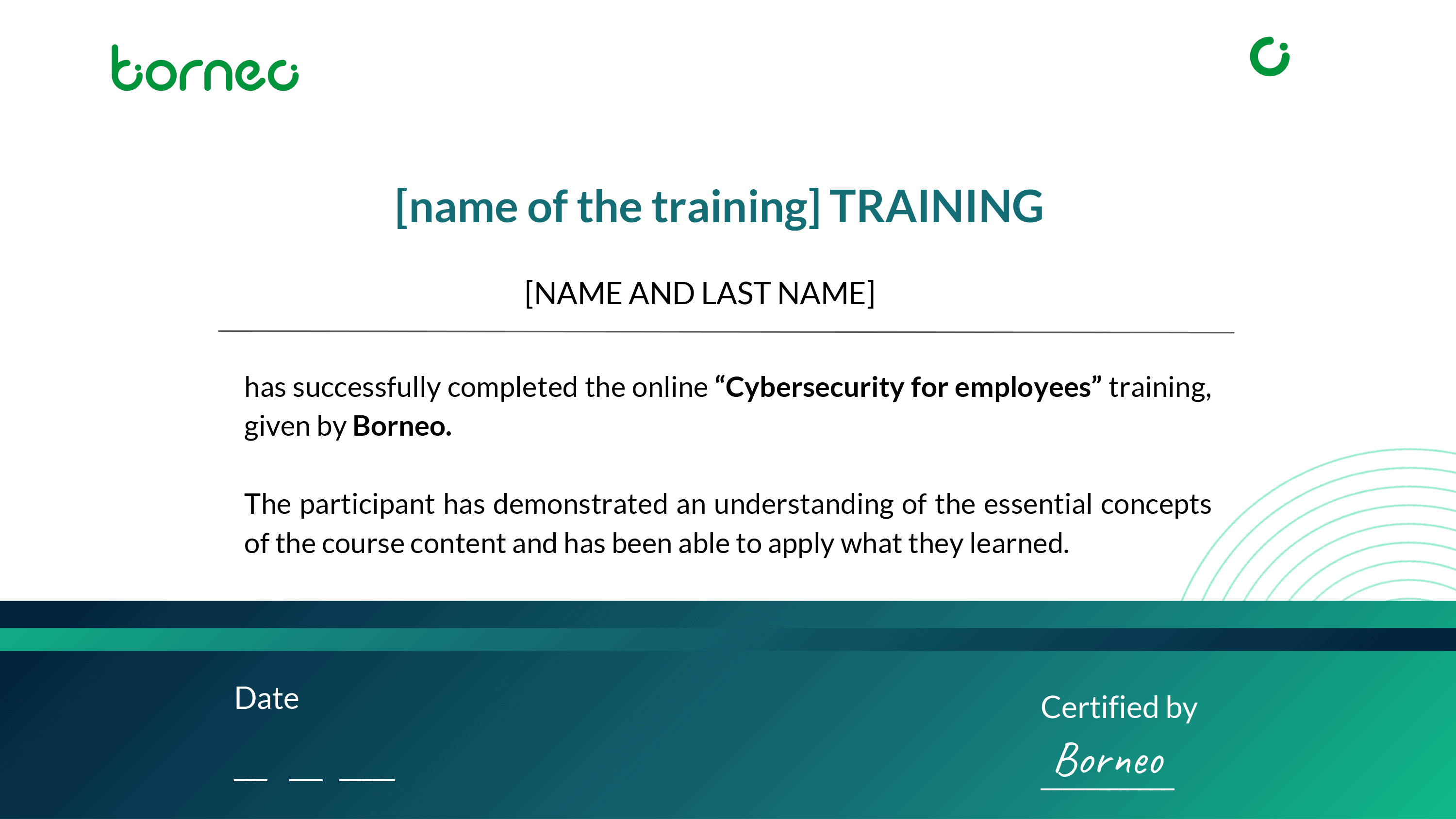 Obtain the certificate of achievement: "Company committed to training in data protection"
Customers are increasingly concerned about their data. This certificate is a demonstration of security and a guarantee of trust.
Diploma for each employee
Each employee will be able to demonstrate that they are capable of processing the personal data they work with.
A trust seal for the company demonstrating security
Ensuring that you are in control of the data you process and take data protection very seriously helps you score points with consumers, with so much competition, this could be the tipping point that causes a customer to choose you over a competitor.

Online training

Theoretical documentation

Contents accesible 24 h a day

Adapted to each department

Data protection experts

Self-assessment tests
Find out how Borneo can help you take control of your business data
Do you have any questions? Contact our sales team
☏ +1 929-380-2200 | Monday to Friday 08:00 to 17:00 GMT