1 year of free data protection for your startup
You have a million things vying for your attention each day, one of them, data protection, if not done right, can put your company at risk through fines and damage to your hard-won reputation.
In 2022 we will alleviate that problem for one startup completely for free – by taking care of your data protection, giving you tools and showing you the exact step by step route to attain GDPR compliance with minimal effort.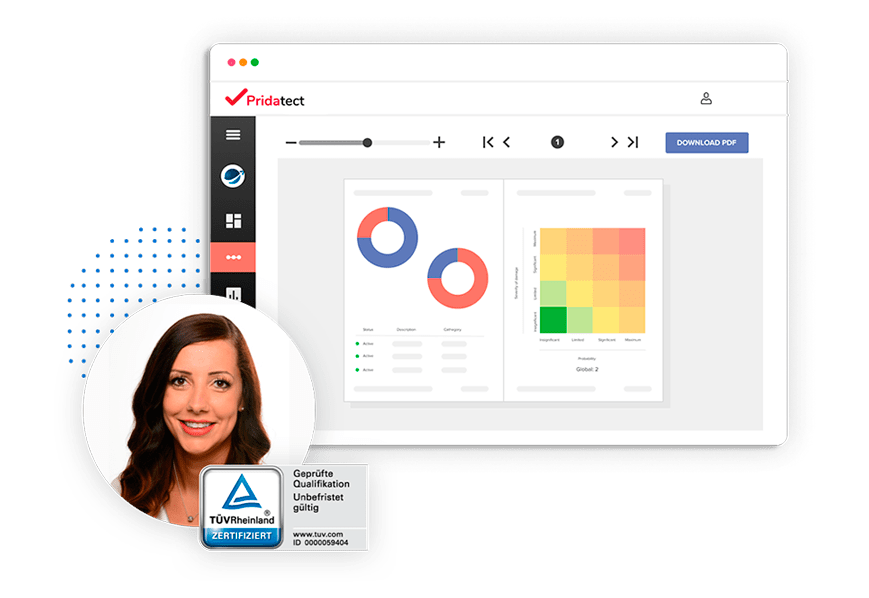 Data Protection Management Made Effortless
Maximum Results with Minimum Effort

We are your external Data Protection Officer
All required documentation and information available to aid your compliance efforts from day one.

You control data processes, we simply guide your steps
Keep total control of all the data your company is managing, we simply guide you along the correct path.

Legal assisted intelligence for start ups
Intuitive data compliance workflows assist your data protection from document automation to PIAs.
What does the Privacy Grant include?
Everything you need for your privacy compliance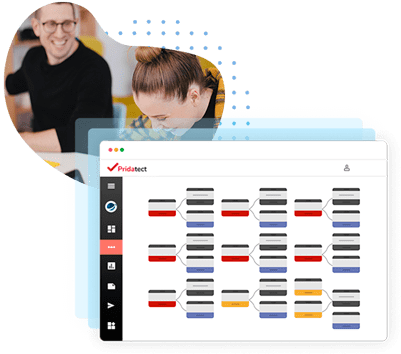 Full-service privacy platform
The 360º data protection platform makes privacy programs easily actionable and understandable. Providing you with all tools needed to succesffully protect your companies data. 
Pridatect as your company's appointed DPO
From monitoring regulatory compliance, responding to privacy related requests, managing data breaches and cooperation with data protection authorities, if necessary, our full service package has you covered for any data protection incident. 
Data protection employee training
Easy access to training via our e-learning platform: From wherever, whenever needed. General privacy training and individual courses by departments. 
Usercentrics consent management platform
Manage your website's and app's consent professionally & with ease. 1 year of free consent management provided by our partner Usercentrics.
Privacy by design consultation
Considering privacy at the initial design stage while building a product prevents the need for expensive and time-intensive adjustments, when risks are being detected at a later stage. Our team of data protection specialists, experienced in consulting on the compliance of digital projects and technologies like AI, blockchain, SaaS applications, and others, will accompany your product development.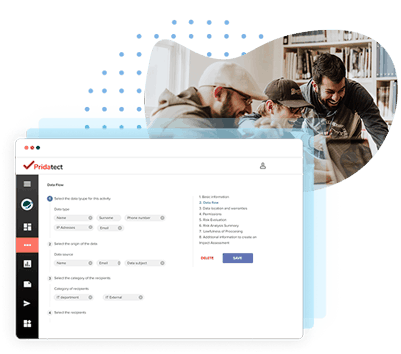 We will choose a winner amongst all entries by January 28th, 2022 – Official Day of Privacy 
Trusted technology solution: Data protection for startups
Everything you need for a successful privacy program

Subjects access rights
Manage consumer and subject rights requests

Vendor contracts
Generate GDPR compliant vendor contracts

Privacy reports
Generate automated privacy reports

Legal document automation
Create legal documents based on our models
Trusted technology solution for your data protection
Everything you need for a successful privacy program

Informes de privacidad
Genera informes de privacidad automáticamente

Derechos ARCO
Gestiona las peticiones de derechos de accesos y sujetos

Contratos con proveedores
Genera los contratos que necesitas por el RGPD

Automatización de documentos
Crea documentos legales basados en nuestros modelos
At Yokeru, our technology monitors the health of the most vulnerable in our communities. We needed to rapidly deploy our technology which we knew could save lives. We deal with sensitive health data. As a result, we needed to be confident in our watertight GDPR compliance processes. Whilst starting the business, Pridatect provided us with an expert team who have been unwaveringly helpful. Working with Pridatect has taken much of the pressure off of the Co-Founders so we can focus on supporting vulnerable individuals. I am in no doubt that this has been the best money we have spent in setting-up our company.
More than just a software
We are your privacy compliance partner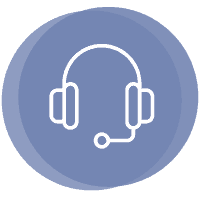 Continuous Support
Our continuous customer support plan with regular contacts ensures that your company stays compliant while growing and changing.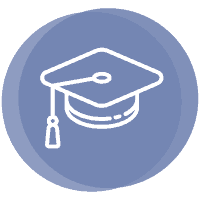 Discover our knowledge database with helpful articles, ebooks and webinars for your data protection management.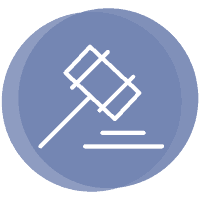 Specialised Legal Services
Special compliance requirements that our software does not cover yet? Our legal team can help in most cases.
Discover how Pridatect can help you in taking control of your companies data protection
Do you have any questions? Get in touch with our sales team.
☏+1 929-380-2200  | Monday to Friday from 8:00 to 17:00 GMT