Personal data has become the oil of the 21st century. Regulating the ownership of personal data is the great battle that nobody will fight for us, if we are not aware of the value of our personal information. In the current technological space, a large majority of users downloads applications on their smartphones almost daily. Bur do they know what type of information the apps are using?
In this ebook, we analyze:
Specific Application Examples
What are the dangers of this multitude of users who reach the most viral apps?
Expert's oppinion about Artificial Intelligence Apps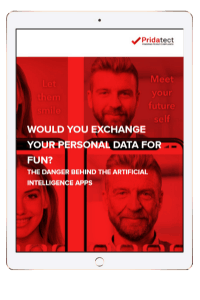 Fill out the form to receive the complete ebook for free.